Did you know Nectar of the Vine's wine frappés can be used for more than just making wine slushies? You can use them when you cook and bake too! Check out our easy recipe below on how to make Lemon Burst Macaroons with our Wine Frappe Flavor of the Month, Natural Lemon Burst Wine Slushy Mix: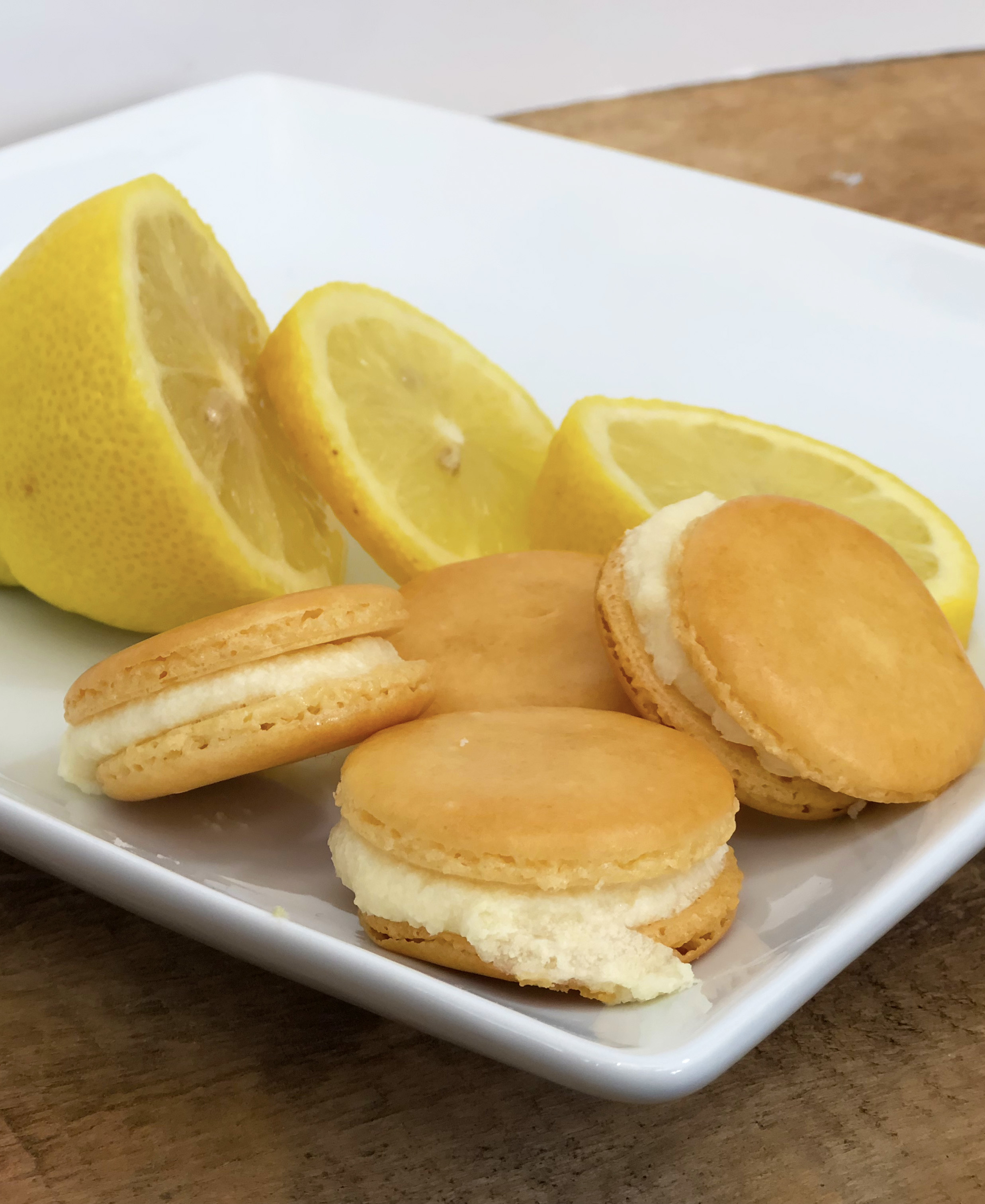 Macaroon Shell Ingredients: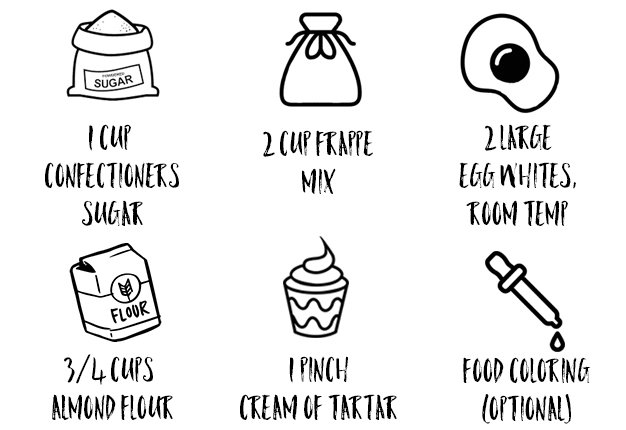 Buttercream Ingredients:

Directions:
1. Line two baking sheets with parchment paper. If you have time, draw 1-inch circles on the back on each sheet, spacing the circles at least 1/2-inch apart.
2. Sit almond flour and confectioner's sugar together 2-3 times. Set aside.
3. Whisk egg whites with a hand mixer until foamy. Add cream of tartar and beat until soft peaks form. Reduce speed and gradually add Lemon frappe mix. Increase speed and beat until stiff peaks form.
4. Sift flour mixture over whites with a fine sieve. Discard any lumps or coarse bits that remain.
5. Fold mixture together with a rubber spatula - using short strokes at first - until just combined. The batter will be very stiff.
6. Add gel food coloring, if desired. Place small amount of food coloring on the end of a rubber spatula.
7. Use bigger folds once batter loosens. When batter is ready, it should fall from the spatula in a thick ribbon.
8. Transfer mixture to piping bag (in a pinch, you can also use a gallon-size Ziploc bag & snip a tiny piece from one of the bottom corners). Twist and clip the top of the bag to avoid overflow. Then, on your prepared baking sheets, pipe out 1-inch rounds in the circles you drew. Leave piped macaroons stand uncovered for 15 minutes to form a crust.
9. Pre-heat oven to 300 degrees F.
10. Bake the macaroons one sheet at a time for about 18-20 minutes. It'll take longer for larger macaroons. The macaroons are ready when they come off the sheet easily.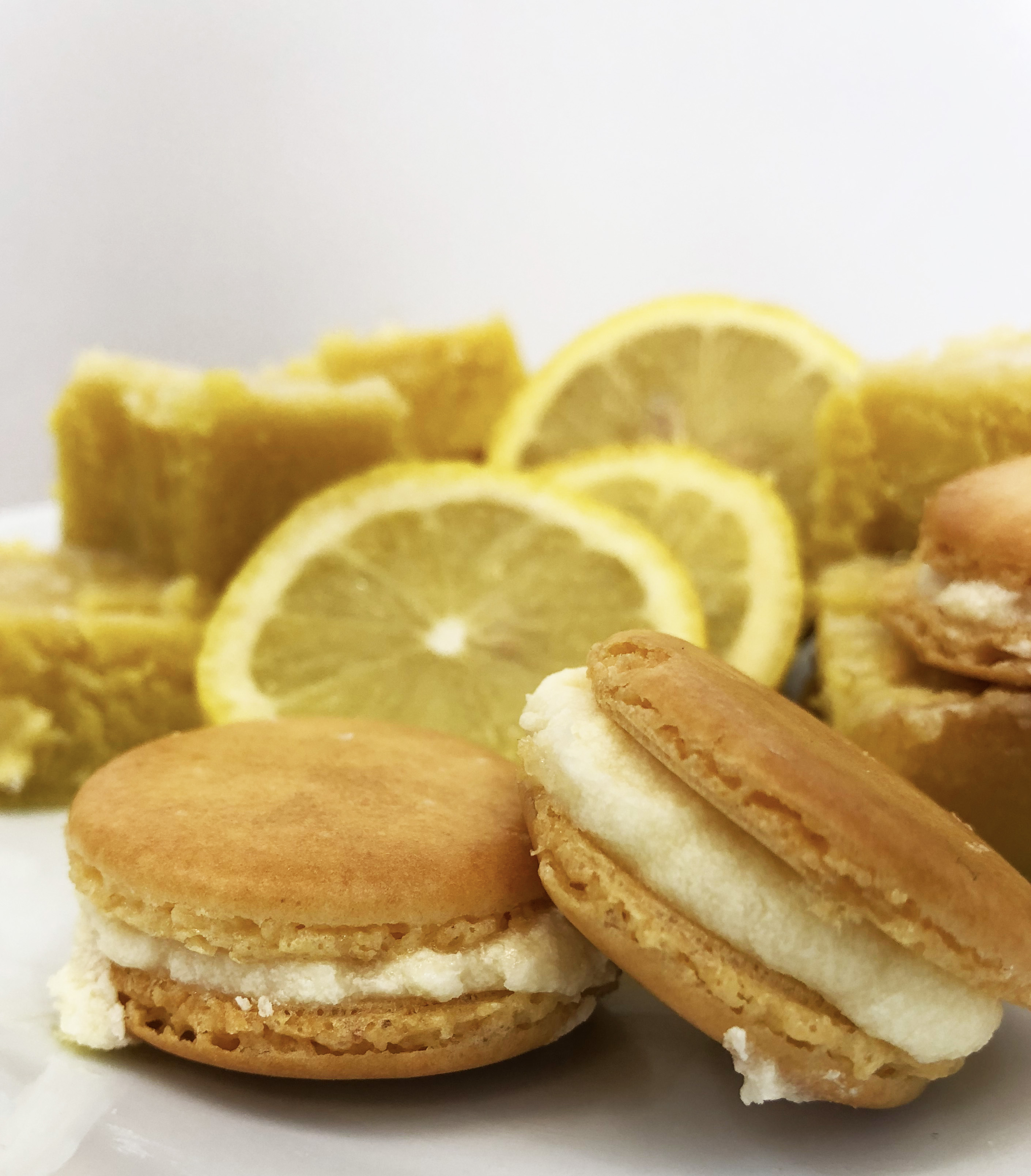 Want to give this recipe a try? Order a bag of our Natural Lemon Burst Wine Slushy Mix today so you can try this at home! You can get the Natural Lemon Burst frappe for 50% off until August 31st, 2018! If you have a recipe you love and want to share, e-mail us at info@nectarofthevine.com with your favorite and yours could be featured!